Rainier Rockeries is the premier choice for custom retaining wall and rockery construction.
No one is more dedicated to providing quality service and attention to detail than Angel and his team of professionals.  Rainier Rockeries is focused on delivering the landscape of your dreams, supporting you every step of the way to bring your vision to life. 
Angel is great. He is very personable and cares a lot about doing a great job. When he gives the estimate, he shows off recent jobs on his phone, and he beams with pride. He stopped progress once to ask me about an idea to build steps down the side of the retaining wall. We love it! We appreciate that he didn't just take the job and do it, but he thought creatively as the job progressed -- like an artist. His crew are professionals and did a fantastic job.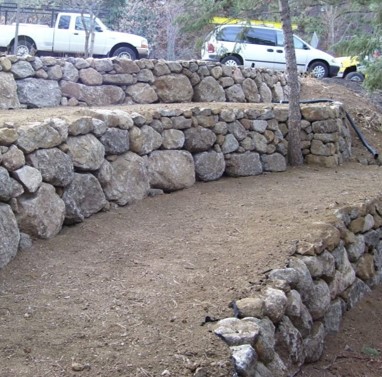 no job too small.
No job too large.
Our team is equipped with the expertise, equipment, and attitude to deliver your needs.