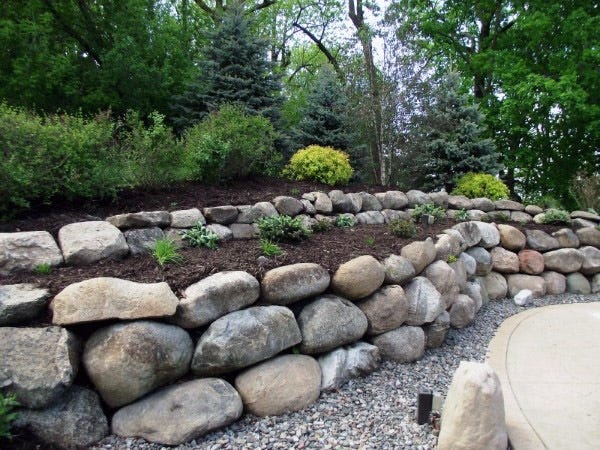 Choosing the Best Retaining Wall Materials for Rockeries in Seattle
If you're looking to build a stunning rockery in Seattle, selecting the right retaining wall materials is crucial to ensuring the longevity and quality of your project. Rockeries, also known as rock walls, are not only functional but can also add a touch of natural beauty to your landscape. In this article, we will discuss the top retaining wall materials for building rockeries in Seattle, emphasizing the importance of quality and durability, while also highlighting the role of a skilled retaining wall builder in the process.
Natural Stone Retaining Walls:
When it comes to creating rockeries that blend seamlessly with the Pacific Northwest's natural beauty, natural stone retaining walls are an excellent choice. Seattle's surroundings provide an abundance of local stone options such as basalt, granite, and sandstone. Natural stone offers a timeless and rustic look that can withstand the test of time while enhancing the aesthetic appeal of your landscape.
Concrete Blocks and Segmental Retaining Walls:
Concrete blocks and segmental retaining walls are a popular choice for rockeries in Seattle. They provide excellent durability and can be manufactured to mimic the appearance of natural stone, offering a more affordable alternative. These materials are versatile and can be used to create retaining walls that are both functional and visually appealing.
Pressure-Treated Timber Retaining Walls:
For a more rustic and cost-effective option, pressure-treated timber retaining walls can be an ideal choice. Timber blends well with the lush greenery of Seattle, creating a warm and inviting atmosphere. However, it's essential to use high-quality, rot-resistant timber to ensure the longevity of your retaining wall.
Concrete Poured Retaining Walls:
Concrete poured retaining walls provide a robust solution for rockeries in Seattle. These walls are highly customizable and can be tailored to your design preferences. Additionally, they offer excellent structural integrity, ensuring the longevity of your rockery.
Why you should choose Rainier Rockeries:
Choosing the right retaining wall material is just one piece of the puzzle. Partnering with a skilled retaining wall builder in Seattle is equally important to ensure that your rockery project is executed to the highest standards of quality and craftsmanship. An experienced builder will understand the unique challenges posed by Seattle's terrain, climate, and regulations, making them invaluable for a successful project.
Top Rated Retaining Wall Builder in Seattle:

Over 60 5-Star reviews across Google, Yelp, and the Better Business Bureau.

Experience:

We've built rockeries of all types for various customer needs all across the Seattle area.

Quality:

We prioritize quality when choosing retaining wall materials to ensure the longevity of your rockery in Seattle.
Building a rockery in Seattle is a fantastic way to add charm and functionality to your outdoor space. By selecting the best retaining wall materials and working with an experienced retaining wall builder, you can ensure that your rockery stands the test of time, combining quality and aesthetics for a beautiful addition to your landscape. Whether you opt for natural stone, concrete, timber, or poured concrete, the key is to prioritize quality and durability to create a rockery that will be enjoyed for years to come.